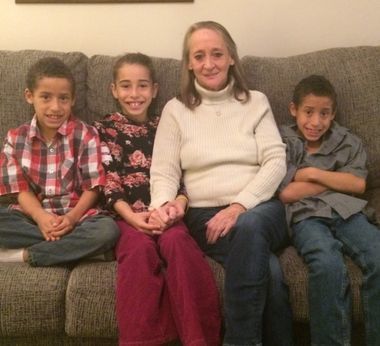 Diana's Story
- written by Kurt Crays, EUMA's Executive Director
"My grandchildren are everything." 
 That's what Diana, grandmother of four, said when I met her outside EUMA's The Refuge – our shelter for homeless families with children.  It was their first full day without a home. Diana was scared and overwhelmed, and I sat with her and confidently said, "Diana, you and your grandkids are in a good place." 
Because of you – EUMA's The Refuge was here to welcome Diana and her grandchildren when they had nowhere else to go. 
The last thing on 62-year-old Diana's mind was raising her four grandchildren. But that all changed the day they showed up at her door. In her words, "they were abandoned by their mother who was running from abuse… and left by their father who just disappeared."   Nine-year-old Arianna took the lead and – along with her 8-year-old twin brothers and 13-year-old autistic sister – they set off walking to grandma's house. Diana recalled the day she opened her door and saw her grandchildren standing there. The day her grandchildren showed up…everything changed. 
 Imagine the embrace from Grandma… imagine the relief as the kids heard, "It's going to be ok – grandma's got you." Diana was determined to do what she needed to do for the kids.  She knew they could not stay at the place where she was living with four kids - AND she was not willing to let them go. She needed to find a place for them all to stay – together.
You were the difference between Diana and her grandchildren living on the streets or being welcomed by your EUMA's The Refuge – you really are! Without your support – The Refuge does not exist.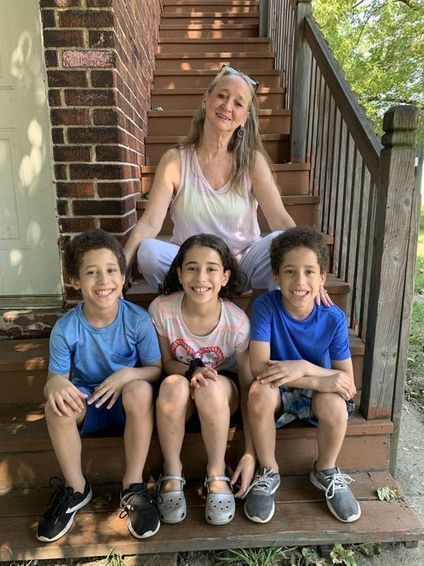 Diana called for help and heard: "We have a place for you at EUMA's The Refuge – starting tomorrow."   Diana said, "We came to the Refuge with nothing. For me and the kids, it was the right place! The Refuge staff and volunteers made sure we got what we needed."
"I received encouragement every day. Staff helped me find God – helped me find myself. You know the saying found on fire extinguishers – In case of fire, break glass – well, this was an emergency and I hit my knees in prayer for the first time in years.  I prayed and things started to happen. I started to pray with the kids, too."
    
"It was a very humbling experience for me," Diana admitted. "The staff at The Refuge taught me it's okay to share emotions and cry and have a need. In the end, that was the biggest gift of all – learning to be humble and receive their help."
Diana shared, "I've never seen an organization put so much effort into human beings. You guys at The Refuge – through God – gave me HOPE!"
Friends, the photo you see above was taken this past summer - almost a year after Diana and her grandkids came to EUMA's The Refuge.  They have been in their own home for over a year, the children are doing well in school and we continue to stay in touch.