Ways To Give
 When you donate to your EUMA, you are moving people from homeless to HOME, hopeless to HOPE. 
 There are a number of ways you can make a difference in the lives of those who are experiencing a housing crisis. 
Support EUMA's mission with a financial contribution:

•    Secure Online Donation: Make a difference today by donating online! Click the Donate button to be connected to our secure online donation system. 
•    Monthly gift program:  Join our Heart-to-Heart monthly giving program and contribute a recurring monthly gift that will sustain our programs serving the homeless community.  For more information on our Heart-to-Heart monthly giving program, please click here. 
•    Mail your contribution:  Send your check (made payable to EUMA) to our administrative office at:
     Erie United Methodist Alliance 1033 E. 26th Street,  Erie, PA  16504
---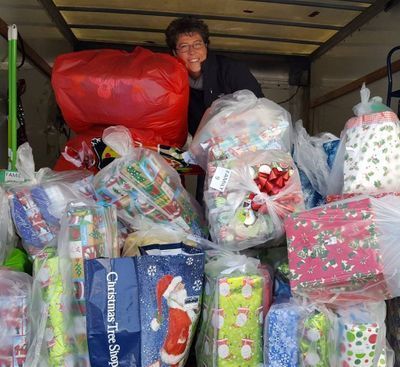 Visit our Virtual Donation Site - to shop and donate items online. 
We know shopping for donations this year... or collecting items to put into your workplace or church collection bin... is going to be difficult - due to safety concerns surrounding COVID-19.
Now, you can fill your cart at our EUMA's Virtual Donation site, pay for the items -- and we'll purchase them as needed and distribute to those in greatest need.
---
Donate needed items:
Whether you are spring cleaning or your church would like to host a collection, there are a number of items our programs need on a recurring basis. To view a list of our most needed items, click here.
Donate your time:
For more information on volunteering with EUMA, click here. 
Host a fundraiser to benefit those who are homeless:
If you'd like to host an event to benefit EUMA's mission, please contact the Development Office. 
 
---