Every Child Deserves A Home! Donate to EUMA through Erie Gives!
You can make home a reality for more than 200 children projected to be served this year at EUMA's The Refuge emergency homeless shelter by supporting EUMA through Erie Gives!
On Tuesday, Aug. 11 - from 8 a.m. to 8 p.m. - the Erie Community Foundation will match a portion of every gift of $25 or more when you give to EUMA online at www.eriegives.org.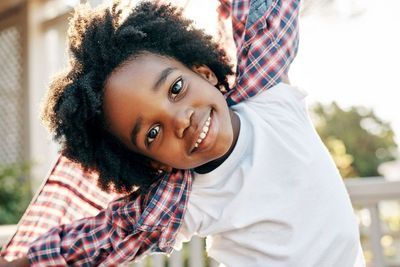 Your gift to EUMA through Erie Gives will:
** end the immediate homelessness of families with children - providing them with safe shelter, basic necessities and faithful support during their housing crisis. Last year, your support through Erie Gives helped as we sheltered and cared for 194 children and their families.
** help homeless families find a home of their own! Last year, 70% of our families transitioned to permanent housing following their stay at The Refuge.
Would you prefer to donate by check? Donors can write a check for their Erie Gives donation.
** Checks must be made out to The Erie Community Foundation.
** All check donations must be accompanied by a Check Donation Form (available for download below).
** Checks must be delivered to The Erie Community Foundation (459 West 6th Street, Erie, PA 16507) no later than Monday, August 10, 2020.
The Refuge relies on your support to fund this vital program as the majority of our budget comes from your private donations. Erie Gives provides a wonderful opportunity to grow the impact of your gift with their prorated match. Please remember EUMA through Erie Gives on Aug. 11!