Become an EUMA Sponsor!
Your business, church, or community organization can partner with EUMA in ending homelessness for Veterans, families with children and others in our community. Becoming an EUMA Sponsor is a great way for you to help those in need while promoting your business or organization in a positive way.
Contact the EUMA Development Department at (814) 456-8073 ext. or 106, or e-mail info@EUMA-Erie.org for more details. To view our EUMA Sponsorship Prospectus - click below.
Corporate Donor Spotlight of the Week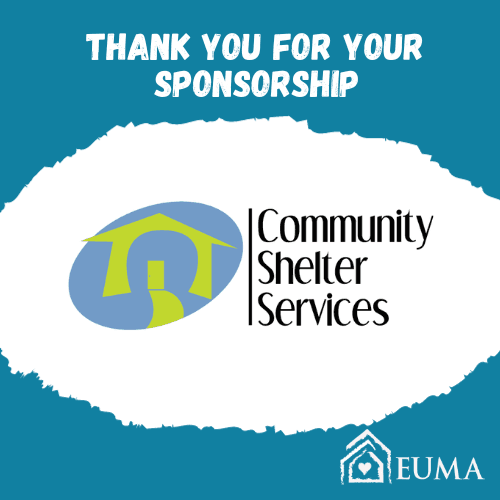 This week's corporate sponsor spotlight is Community Shelter Services, who shares in the work of ending homelessness in our community!
Community Shelter Services is committed to the integrity of the agency's mission to preserve the dignity and support the development of those individuals who are homeless or at risk of homelessness by providing temporary, transitional and permanent options for shelter, as well as supportive services, referrals, advocacy, and community education.
They aid the poor and homeless who come to their agency for basic human services in times of critical need. Their organization operates 96 units of site-based subsidized housing for single adults with little or no income. They also own and operate several single-family homes in which we place former emergency shelter residents. Community Shelter Services transforms lives using a holistic approach to understanding and addressing behavioral health, housing and employment needs.
To learn more about Community Shelter Services visit their website at https://communityshelter.org/