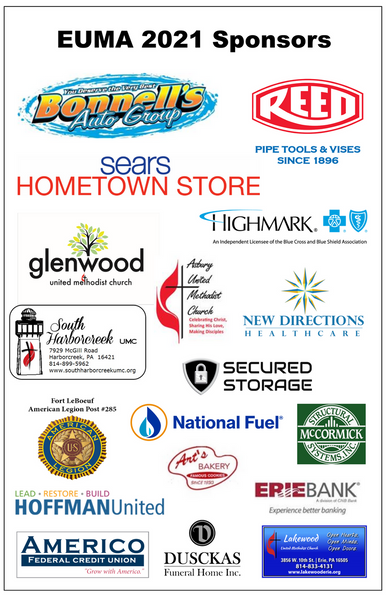 Become an EUMA Sponsor in 2022
Your business, church or community organization can partner with EUMA in ending homelessness for Veterans, families with children and others in our community. Becoming an EUMA Sponsor is a great way for you to help those in need while promoting your business or organization in a positive way.
Contact the EUMA Development Department at (814) 456-8073 ext. or 106, or e-mail info@euma-erie.org for more details. To view our EUMA 2022 Sponsorship Prospectus - click below.
Please make any Sponsorship commitments by January 15th.