VOLUNTEER
Whether you're interested in a one-time volunteer project or something more ongoing, EUMA has a number of volunteer opportunities for individuals and groups to make a difference.
---
IMMEDIATE NEED
VOLUNTEERS NEEDED AT OUR NEIGHBORS' PLACE SEASONAL OVERFLOW SHELTER
Due to COVID-19, a great number of regular volunteers are unable to volunteer this year. Please see time slots below and click the link to learn more about volunteering and to sign up.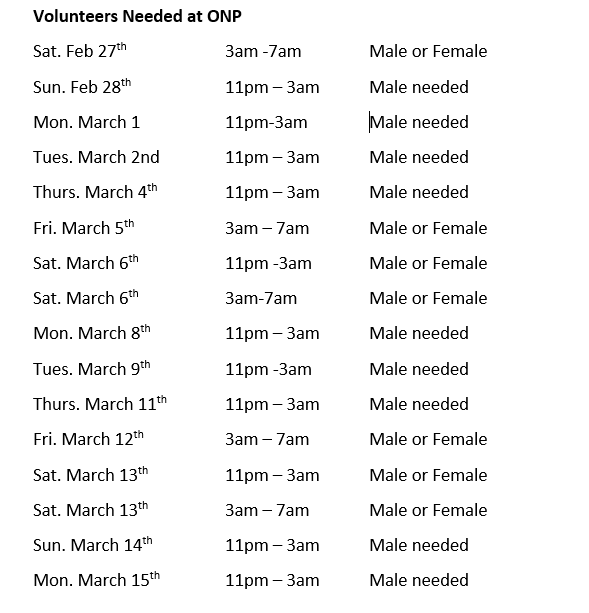 ---
IMMEDIATE NEED -
Volunteers are needed to be on a call list - when there's a need to provide food and other items for those quarantining at the Avalon Hotel. For more information or to place your name on that volunteer list - please complete the form below.

We have an immediate need for 2-3 volunteers for Fridays and Tuesdays at noon for approximately 30 minutes to 1 hour - from Friday Feb. 26th until March 16th. Volunteers will be bringing blankets into Our Neighbors' Place Seasonal Shelter location at MHA, 1101 Peach Street and preparing cots for the night. For more information or to volunteer, please complete the form below.
---
Volunteer Opportunities Available:
Complete the form below to share your availability, interest and skills.