Ruck The Bay - 2020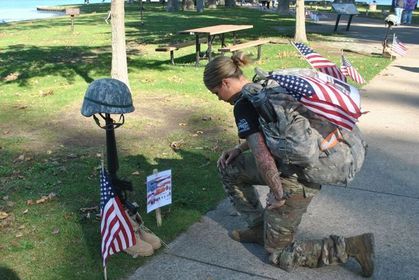 Due to conditions surrounding COVID-19  – we've had to cancel our traditional Ruck the Bay event at Beach 11 on Oct. 18, 2020.
We'll miss gathering for our traditional Ruck this year!  Please know that we remain committed to the mission of Ruck The Bay – honoring our local fallen heroes and ending homelessness for Veterans through EUMA's Liberty House.
You can continue to help end homelessness for Veterans, by clicking the button below and designating your gift to EUMA's Liberty House. 
To find out more about EUMA's Liberty House click here.