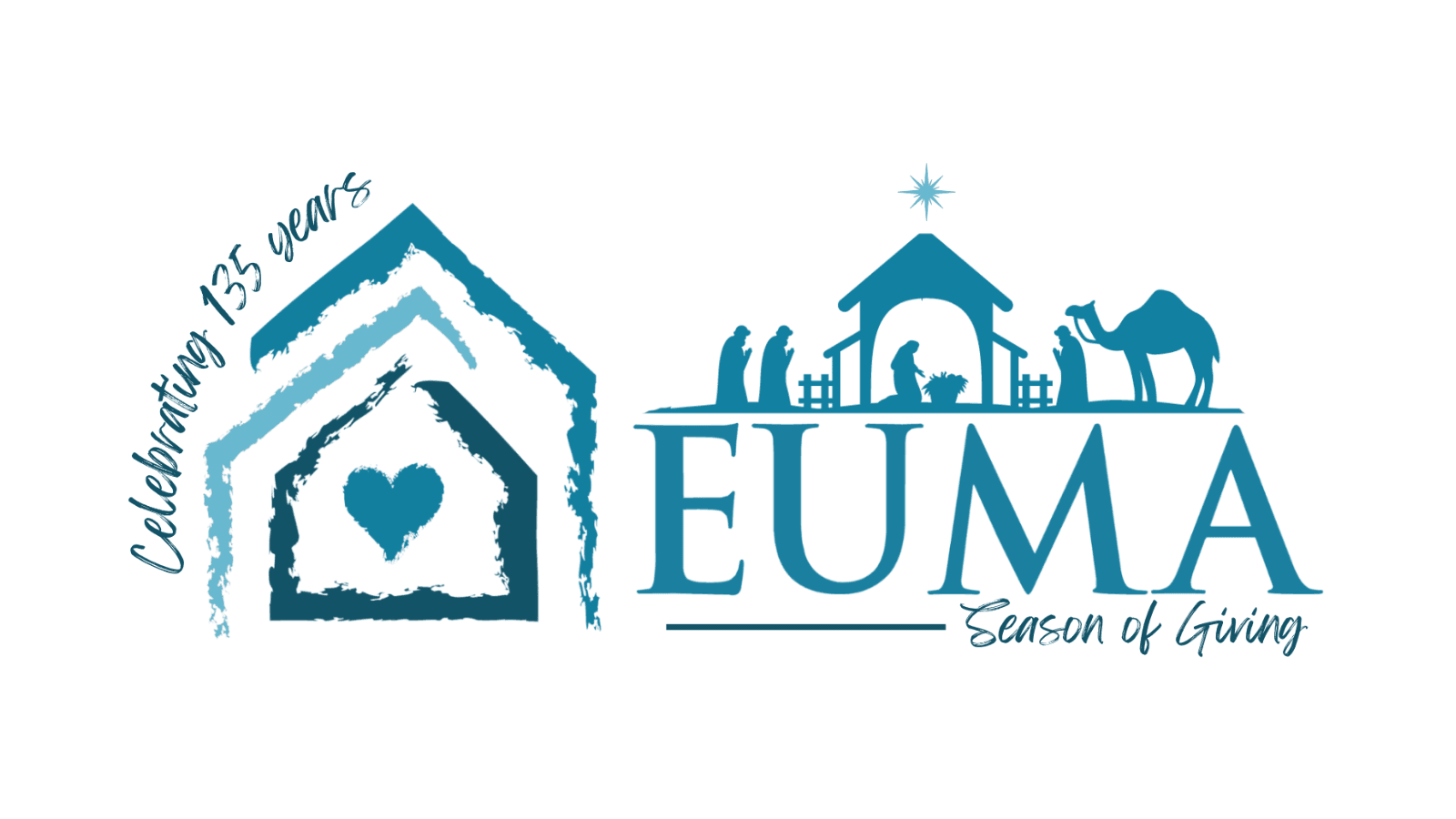 Say "Yes" to ending homelessness with EUMA this holiday season.
As the holiday season approaches, we are excited to launch our Season of Giving Campaign, and we invite you to be a part of something truly special. This year, more than ever, we want to spread love, hope, and joy to our neighbors who are facing a housing crisis.
The Season of giving logo reflects the Nativity Scene a powerful and enduring symbol that conveys a message of hope, love, peace, humility, and the divine presence in the world. It is a source of inspiration and reflection for people around the world. Just as Mary received a place to stay in the manger at the arrival of the Messiah, with your help, we can provide refuge for those with nowhere to go. In the Gospel of Matthew, we are reminded of the importance of giving from the heart; "For where your treasure is, there your heart will be also" (Matthew 6:21). The act of giving is a reflection of God's own heart, which is overflowing with love and compassion for his children.
EUMA's goal is to raise $135,000 during the Season of Giving to celebrate our 135th Anniversary. For 135 years, your EUMA and our predecessor organizations supported our neighbors in greatest need. Last year alone, more than 3,000 adults and children were helped by you and EUMA services. Together we are ending homelessness in Northwest PA - as Jesus would! We hope we can count on you to reach our goal of $135,000.
By saying "Yes" for 135 years, have made a difference for families, children, youth aging out of foster care, Veterans, and so many others!
Who your donation helps...
Would you prefer to donate by check?
Checks payable to: EUMA, 728 West 9th Street, Erie, PA 16502
Questions? Please contact Jessica Gray, Chief Director of Development at jgray@EUMA-Erie.org or Erika DePalma, Director of Development and Marketing at edepalma@EUMA-Erie.org.