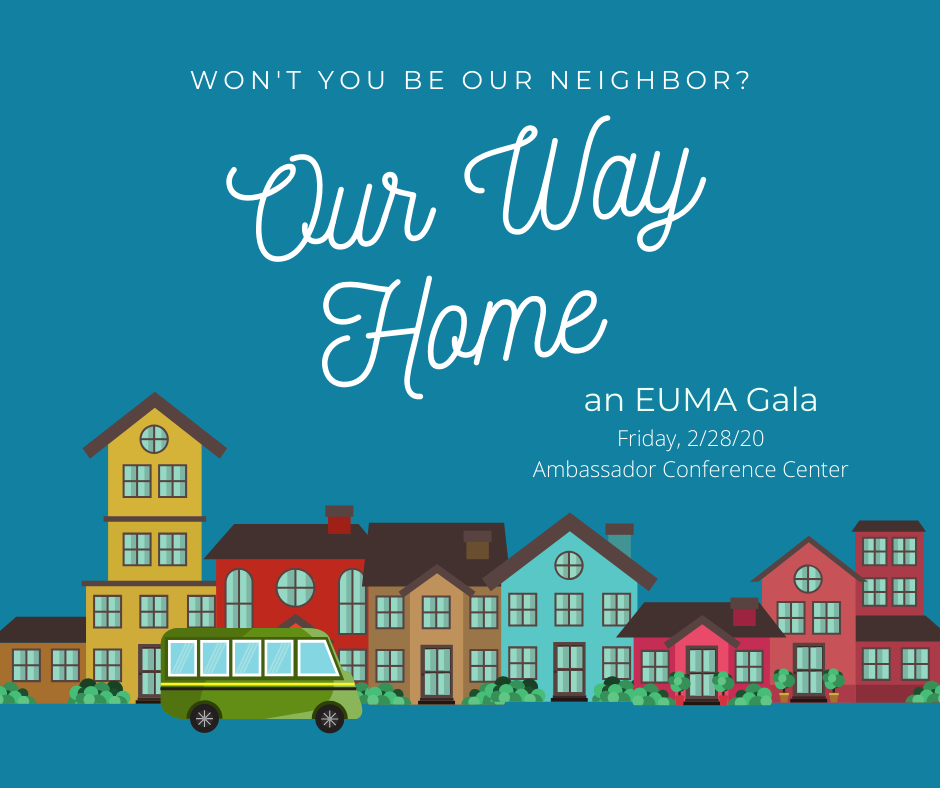 Won't you be our neighbor?
Please join us for EUMA's Our Way Home Gala on Friday, Feb. 28, 2020. The event begins at 6 p.m. in the Crystal Ballroom, Ambassador Conference Center, 7794 Peach St.
The Gala features a delicious duet-plate dinner (vegetarian option available during registration process) and dessert, silent auctions, and presentation from the EUMA Team. Valet service will be available.
Tickets are $60 per person or $480 for a table of eight. Reservations and payment are due by Monday, Feb. 17, 2020.
If additional dietary accommodations are needed, please call 814-456-8073, ext. 105 by Feb. 17, 2020. Questions regarding the Gala can be directed to info@euma-erie.org or 814-456-8073, ext. 105.