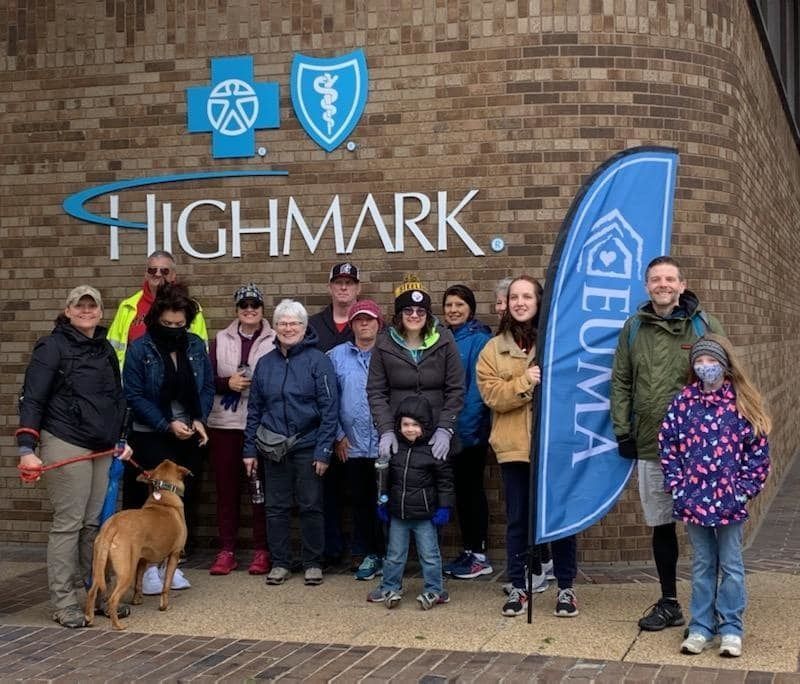 EUMA's Highmark Walk for a Healthy Community
Many thanks to all who have walked with us so far! On Saturday, May 29th -  Kurt Crays, EUMA's Executive Director and this group of supporters (pictured here) walked a 5k from EUMA's The Refuge Homeless Shelter for families to EUMA's Liberty House transitional shelter for Veterans.
As of June 30th - we've raised over $10,300! 
Your support of Highmark Walk helps EUMA end homelessness for families with children, youth, Veterans and others in our community.